Est. 1980 in West Yorkshire, Shipley Transport is a well respected family owned road haulier.
During our years in the industry we are proud to have gained a reputation across the UK and Europe for reliability, flexibility of operations and excellent personal customer service.
Our continued investment in a modern fleet, warehouse facilities and commitment to deliver on time whatever the circumstances ensure we continue to meet the individual needs of our customers.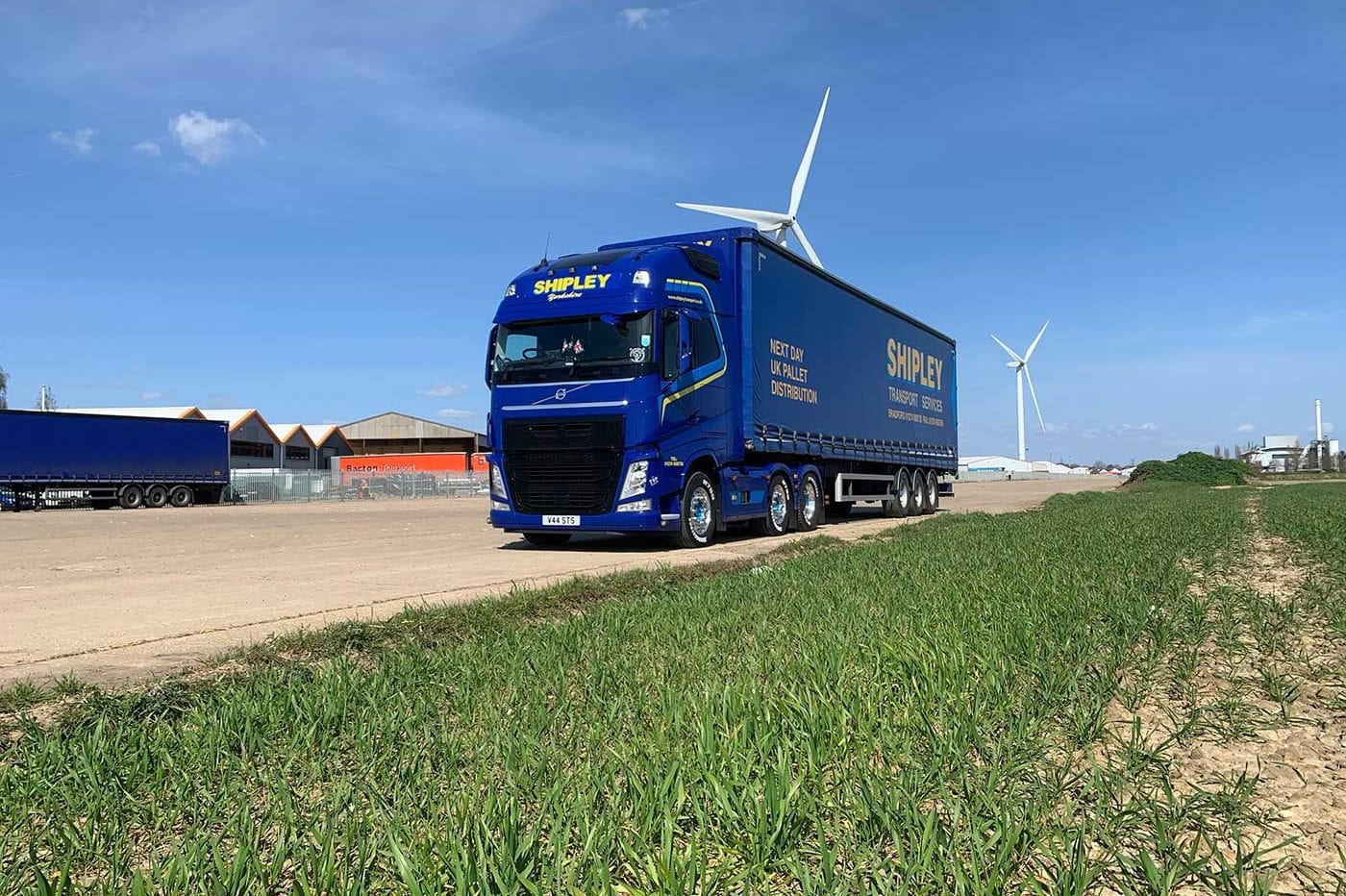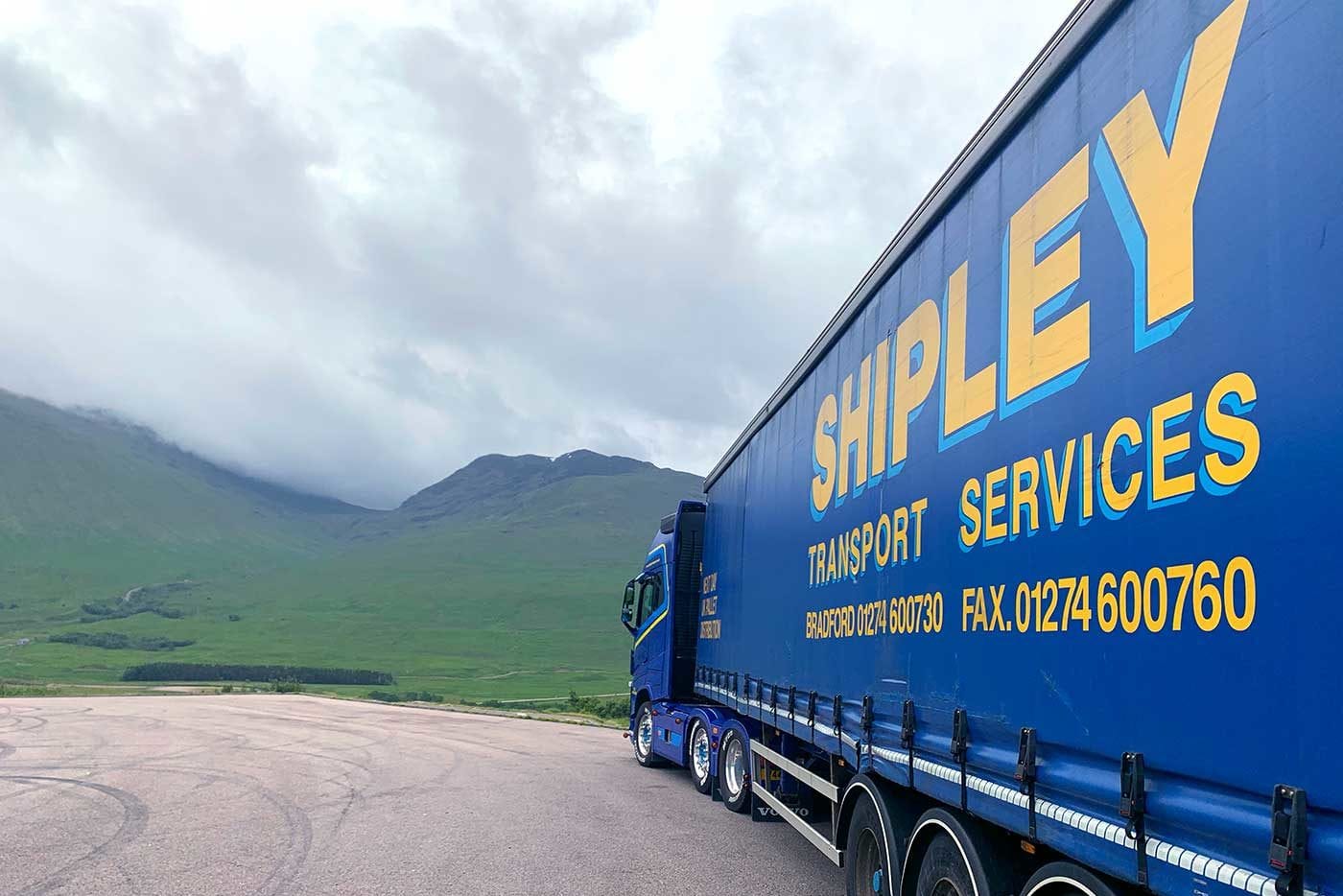 History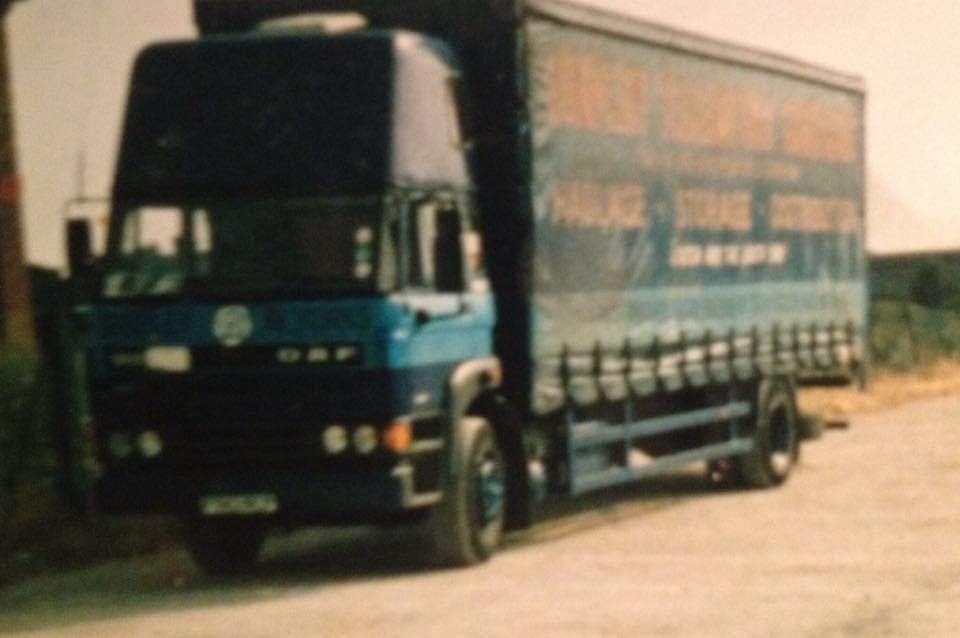 1980s
Shipley owes its origins to very modest beginnings, David's father, Derrick Clarke, had worked hard all his life for other people, he drove for various firms and served in the army, then quite late in life he realised he'd nothing to show for a life times hard work. So he handed in his notice, took his holiday pay, sold his car and managed to scrape up enough to buy a Ford Transit van.

He cut off the van body to make a pick-up added a tarpaulin cover and went into business moving furniture, fridges, in fact anything that somebody needed moving with his son David.

The van was painted blue in the street and is the same colour that appears on the vehicles today.
Eventually a second vehicle was bought and as business gradually expanded David acquired his driving licence at 17 followed by his CPC at 18 and his International CPC two years later.

The business continued to grow throughout the early eighties and the removal work expanded with the buy out of another removal company in 1983.
The business then acquired its first brand new TK Bedford removal lorry along with a second hand Ford D series removal lorry as it continued to expand during the 1980's.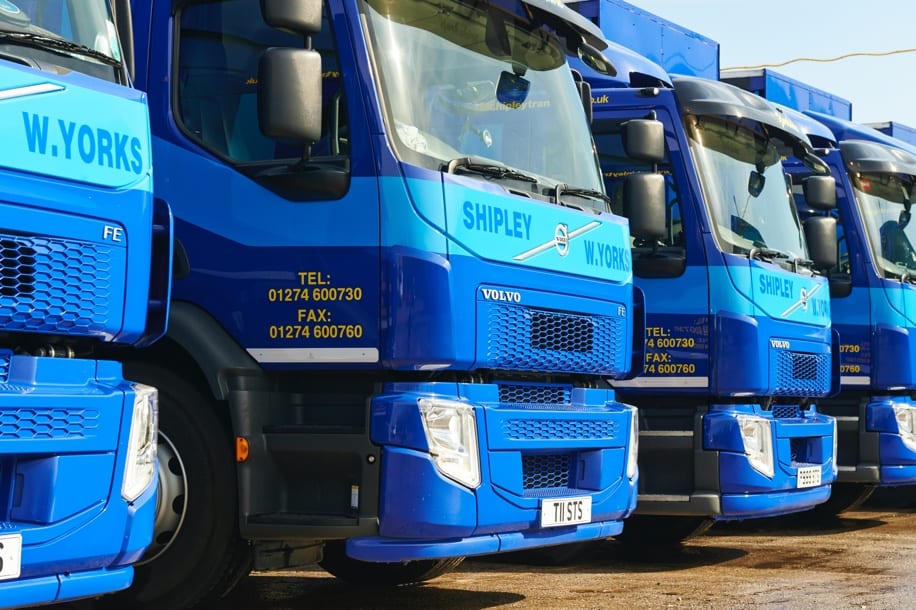 1990s
During the early nineties Shipley Transport diversified from domestic removals into general haulage, warehousing and worldwide shipping.

In 1995 Shipley Transport moved from Shipley to Low Moor in Bradford to be near the motorway network where our first purpose-built warehouse was erected along with full dock level bays for ever increasing loading requirements.

By the year 1998 Shipley Transport was handling and loading in excess of 1500 tonnes of cargo per week destined not just for the UK but for all over the world as well.
As the company continued to expand it purchased further land and extended its warehouse facilities along with a brand-new office block.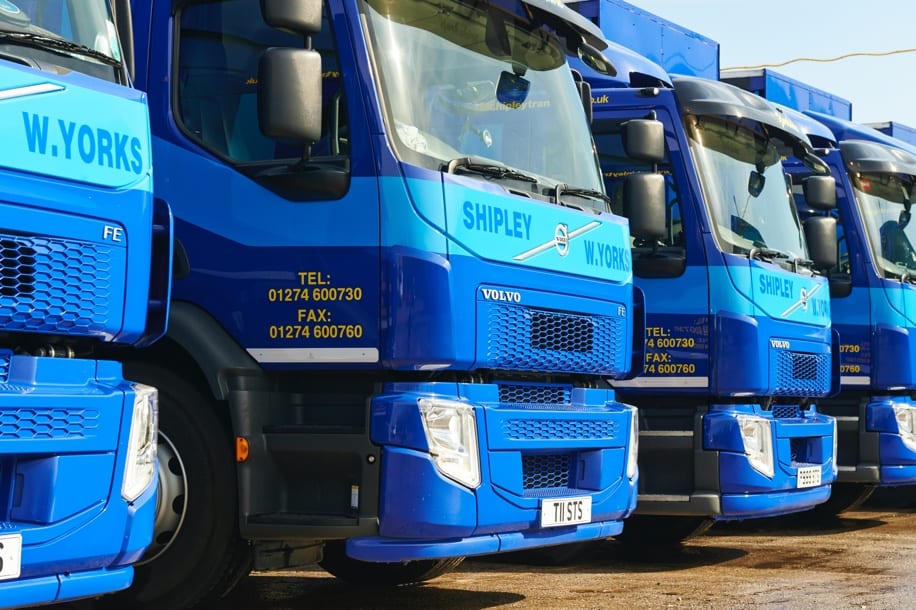 2000s
The company continued to expand its fleet with the purchase of its first articulated vehicles among others as it strived to continually modernise its fleet.

IT was now becoming a key factor now in the ever changing transport industry as customers wanted in time deliveries as they continued to stock less in their warehouses.

Shipley Transport always wanting the best moved to a bespoke tailor made online transport computer system which was installed by Stirling Solutions which totally transformed the way Shipley could operate and increase maximum productivity within its fleet.

On top of this the company also invested in a more modern vehicle tracking system although tracking systems had been used within the company since the mid nineties as we strived to keep ahead of the competition.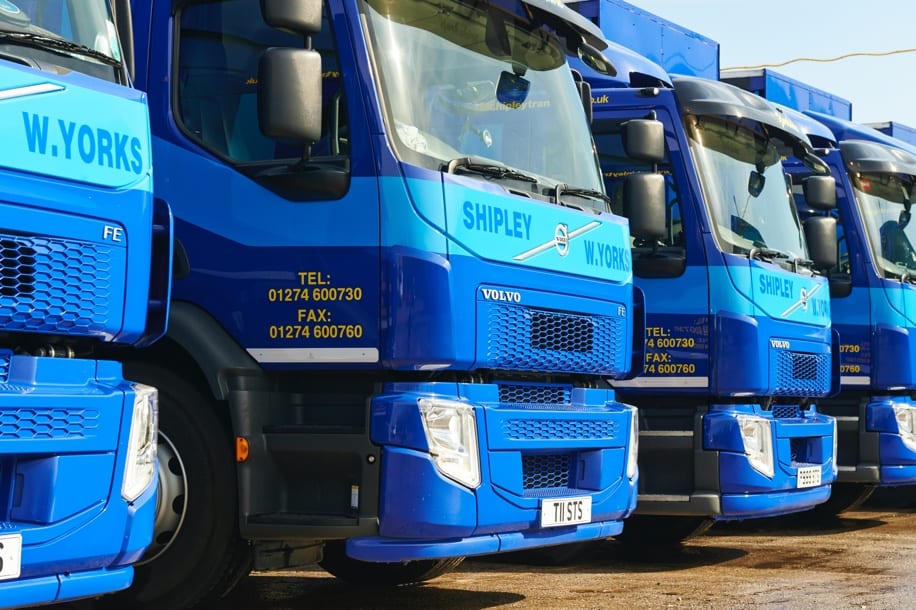 2010s
This was the decade that saw Shipley accelerate the quickest into one of West Yorkshire's most prominent and respected road hauliers.

The company bought more land next door to our existing site and invested over 1.5 million pounds to extend our existing warehouse making a total of 45000 sq ft including the original 6 loading bay dock levellers.

On top of this a new state of the art 3 bay garage was built to service our own vehicles and ever-growing trailer fleet. This meant we could carry out urgent repairs at a minute's notice should they be needed which meant the equipment would be back on the road asap servicing our customers with the reliable service they have come to expect.

The whole fleet that was Euro 3 or 4 was then replaced with Euro 5 at the early part of the decade and then replaced by Euro 6 at the end of the decade giving us one of the most up to date fleets in the country with automatic braking systems and lane departure fitted as standard.

Over 80 trailers were bought during this period from SDC who we worked with closely in order to get the specification we required and they came with various heights from 4.3m to 4.6m some with tail lifts and Moffett applications making it such a versatile fleet of trailers we could service any of our customers' requirements.

We also purchased 2 double deck trailers and joined a pallet network, United Pallet Network known as UPN which allowed us to get customers pallets delivered to far flung corners of the British Isles the very Next Day.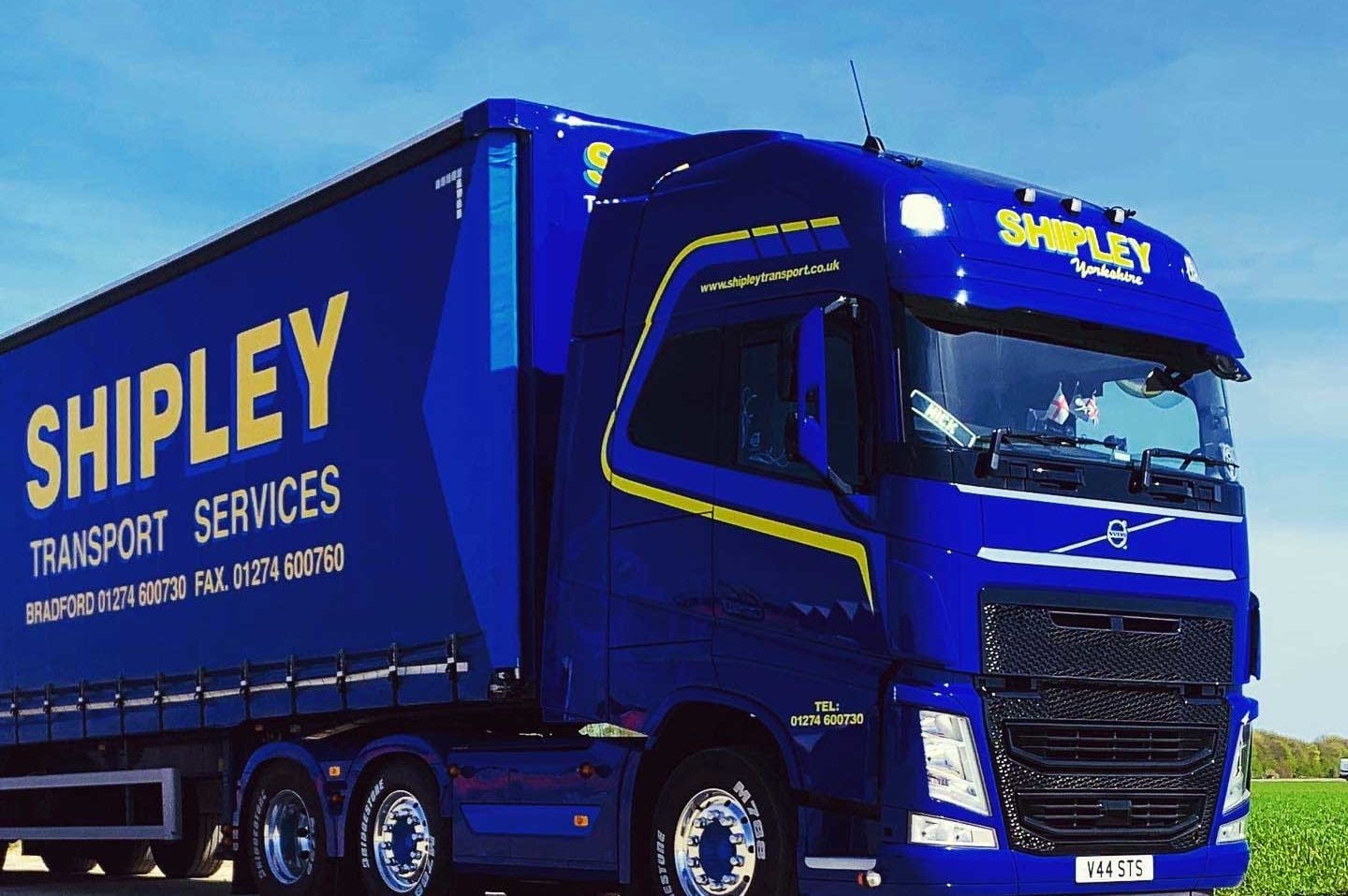 2020s
During the 2010 period IT became ever more important and the computer systems were updated to the latest version through our provider Stirling Solutions which now came with full integration to the TomTom satellite navigation solution which track both our trucks and trailers. This now meant we could pass jobs to the drivers at the click of a button saving time as it gave all the job details directly to the driver with all the relevant information they needed via the App.The App then once the job has been accepted set a route for the driver to follow but more importantly sent his location back to our computer system every 2 minutes which then allowed it to give us an accurate ETA for the delivery should any customer require this as it was constantly updating. Then once the delivery was made it sent a live POD back for the customer to download. We are one of the first general haulage companies to have this facility and we are very proud to offer our customers such fantastic technology.

The TomTom App also came with a driver performance package which meant now we could monitor our drivers as it recorded speeding and harsh braking events along with how they used their cruise control and forward planning of the vehicle. This App then gathers all this information and gives the driver a score which he can see on his own device and endeavour to improve his score and MPG as we work with them to do this which then is rewarded with a monthly bonus to the driver.

We also installed cameras into the vehicles to protect the drivers and add extra security to the vehicles which along with the tracking system has helped cut down the number of accidents.