What we can offer you...
Our specialised transport and distribution services cover the whole of the UK, Ireland and Europe offering you a seamless and cost effective solution.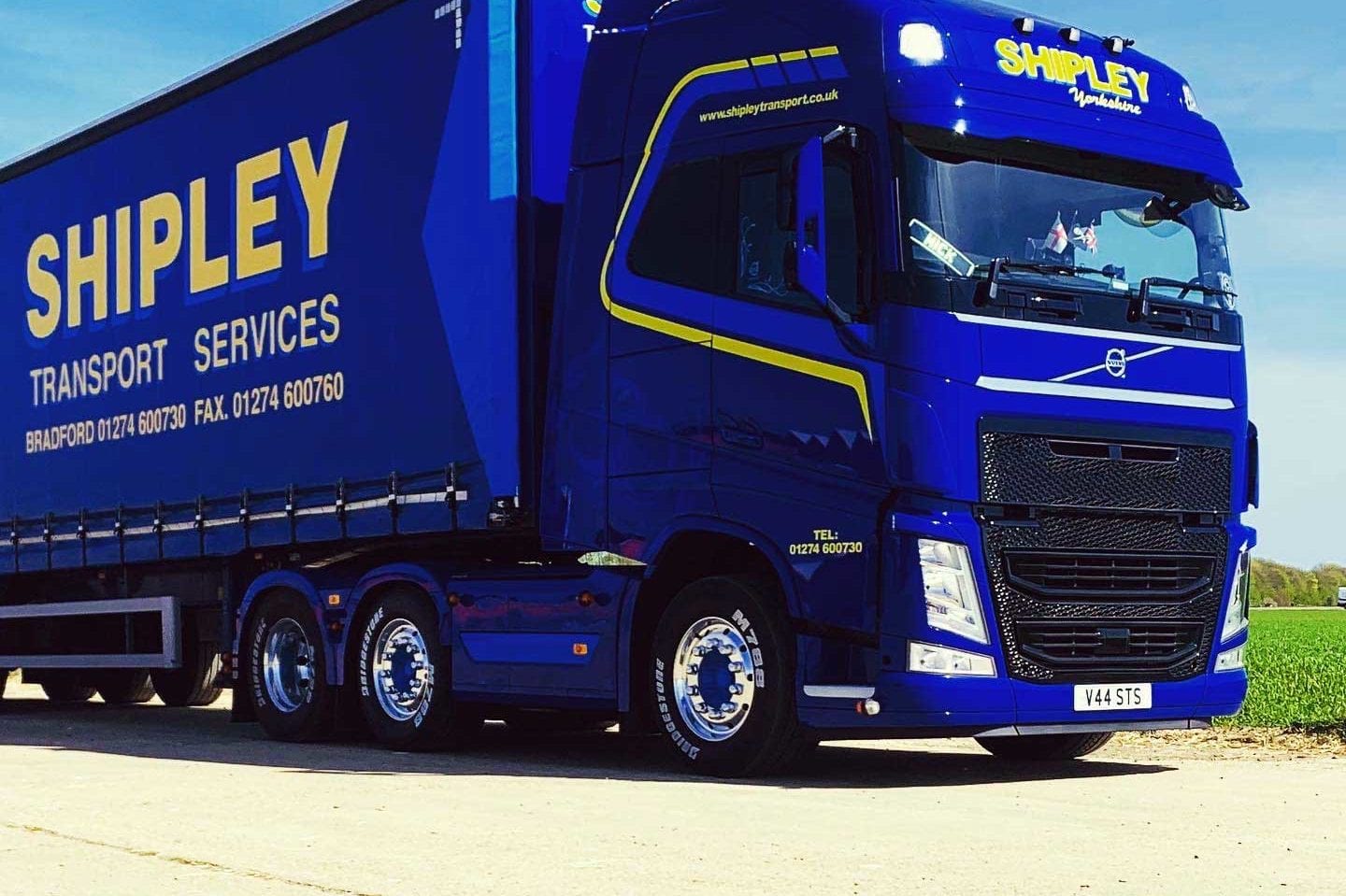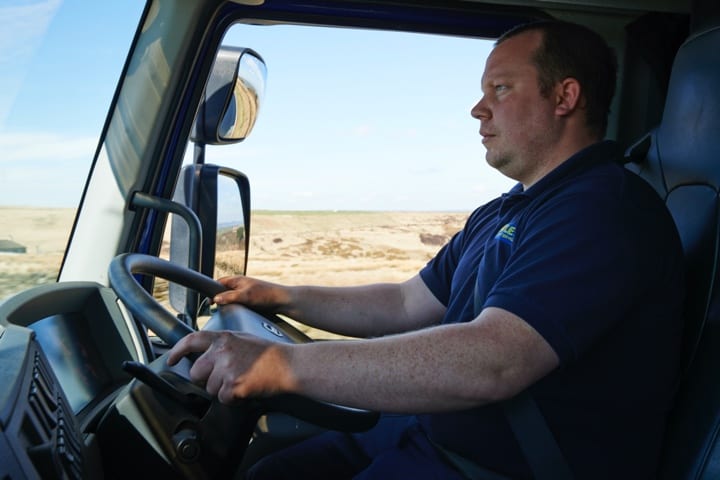 Services
Transport
Shipley Transport Services offers Full load/Part load along with Pallet Distribution Services from Same Day collections to Next Day Delivery throughout the UK, Ireland and Europe. The entire operation is maintained through an interactive bespoke transport computer system tailor made by Stirling Solutions. Customers benefit from online job bookings, track and trace of deliveries, live job statuses and ETA's, PODs, together with an Intelligent Online Database. Most importantly the system offers real live signature capture which is available as soon as your goods have been delivered. The System can also offer direct IT links to clients software and a full Customer Relationship Management system with visible KPI's.
Pallet Distrubution

Next Day Pallet Deliveries (United Kingdom, excluding Highlands and Islands)

48/72 Hour Economy service

Multi-Pallet Discounts

Full / Part Loads

Moffett Unloading Facilities

Tail Lift Deliveries

Reverse Pallet Collections

Out of hours / Saturday & Sunday by prior arrangement

Online Pallet POD images

Pallet Job entry via our interactive Online Portal

Live Delivery Signature via our interactive Online Portal

Live ETA (Estimated Time of Arrival) for every delivery via our interactive Online Portal

Road Freight

In the modern world it has now never been easier to export / import to and from European destinations. Working alongside the best partners throughout Europe STS can now offer Full / Part load and groupage services services to over 20 countries throughout Europe and Ireland.

Sea Freight

Seafreight is a much more versatile service for those requiring a less time sensitive transit period. STS offer a deep sea service with daily/weekly departures to all European & Worldwide destinations for both FTL and LTL cargo.

Air Freight

STS understand that air freight is a premium and costly service for anyone. We can offer a worldwide network for all airfreight requirements including time sensitive delivery/collections whilst maintaining cost saving opportunities.

Flexible packages, which can be tailored to individual customer's needs.

Do you currently operate your own fleet of vehicles or are you thinking about getting rid of your fleet?

STS offer a contract distribution service providing flexible packages which can be tailored to the customer's needs. In recent times the transport industry has seen ever increasing amounts of legislation and operational costs. With such governing factors STS can provide a completely bespoke solution giving our customers the opportunity to fully concentrate on their own business! Serious benefits

Customers benefit from a reduction on transportation costs with complete peace of mind that rates have been agreed and implemented. STS can offer the full package, including an on-site transport manager where all day to day operations such as vehicle maintenance, tachograph laws, employee cover, discipline issue and much more are removed from our customers responsibility whilst retaining the service levels achieved with running their own account vehicles. Our contract distribution service receives the full backup of our 24/7 transport operation. Should customers have a busier time of trade, throughout the year STS will provide additional vehicles to cover any period of high volume. STS are happy to offer vehicle livery for our customers. This creates a continuous cost-effective way of advertising with no limits to where the livered vehicle may be throughout the UK.
Warehousing & Storage
Secure, 45,000 square foot warehousing facility one mile from junction 26 of the M62
Shipley Transport Services warehouse is 45,000 square feet is built on a five acre site close to junction 26 on the M62 motorway an ideal location to connect to the motorway network. This modern day facility which we recently extended now offers both racking and free standing storage for customers goods in a safe and secure environment with 24/7 security 365 days of the year. All customers goods are unloaded/loaded inside our warehouse away from the elements of the weather. We also have the ability to unload/load trailers or containers and cross docking using our loading bays.
Consolidation & Container/Trailer Loading De-vanning Facilities including cross docking

Consolidation & Container/Trailer Loading De-vanning Facilities including cross docking

Through years of experience we have the ability to load both LCL/FCL containers and trailers to their maximum capacity with maximum efficiency and cost effectiveness.

Our warehouse has purpose-built loading bays and a huge loading bay area which allows us to assemble the pallets to load or unload so they can be checked before or after loading/unloading.

We also have the ability to load out of gauge items and long lengths for example pipes.

We can also load your car by simply driving it up the ramp onto the loading bay and then into the back of the container before we secure it so it cannot move in transit.

Cross docking is not a problem as all our bays are side by side and under cover so it's simply unloading straight from one to the other. This makes it a quick and efficient process.

Long and Short Term Warehousing

Long and Short Term Warehousing

Our warehouse offers both bulk stacking and racked storage solutions with stock control and full traceability.

Goods are safely stored in a safe and secure environment after they have arrived and been unloaded. They are checked and scanned into the warehouse before they are moved in to an allocated location.

We will of course always inform you when your goods have arrived and update the computer systems accordingly.

Breakbulk/Pick and Packing

Breakbulk/Pick and Packing

When it comes to stock picking and despatch from our storage facilities you can be confident in the ability of our experienced staff to ensure they make this happen.

Our systems allow our staff to pick and pack accurately and efficiently from an inventory pick list generated from our warehouse computer system Stirling Solutions. Then once this had been completed and the system updated you will have a residual stock balance.

Export Casing and Packing

Export Casing and Packing

Whatever the size from a bike to machinery we can arrange the safe crating and export packing of your goods.

We can offer wood cases, plywood cases and combination packs including wood and cardboard.

We can also offer wooden pallets

All can be treated to the International Standard ISPM15 should this be required.

Labelling and Rework Services

Labelling and Rework Services

Always evolving our cost effective and flexible packaging solutions we offer a bespoke and dedicated service for your unique needs.

We are specialists at contract packing including remedial rework which includes the restacking of unsafe loads that have moved in transit.

Collating and shrink wrapping pallets

Repacking and Re palletising

Relabelling including barcoding

Depot Scanning and Barcoding

Depot Scanning and Barcoding

Our bespoke Transport and Warehouse windows based integrated scanning application is fast, efficient and incredibly simple to operate.

The depot scanning module enables us to scan consignments as they have arrived with us and then subsequently departed from our premises.Utilising handheld barcode scanners incoming freight can be scanned via a barcode label and subsequently identifying that the consignment has been received. Similarly for outbound freight the consignment barcodes can be scanned at our depot to confirm that the freight has been dispatched.

The system allows us to scan both our barcode labels and those of our customers.

The system also has the ability to facilitate status updates such as trailer loading/unloading or alternately a more detailed process recording the movements of individual consignments within our loading bays and warehouse facility.

Visual displays and audio messages confirming details of all scans for example full pallet scanned, part scan completed, confirmation of short shipped pallets, duplicate pallet scan or alternately pallet quantities exceeded.

Once the pallets have left you can keep track of them and their journey to your customer via the transport online tracking system that is fed from Tom Tom through the integration with our traffic software Stirling Solutions and is updated every 2 minutes on its journey giving you a live ETA to pass on to your customer.

Stock Control

Our bespoke windows based warehouse package offers you real time stock control as it is continually updated by the scanning and barcoding process.

Customers can check stock levels in real time.

Customers can monitor the progress of movements from our warehouse.

Customers can have the visibility to see the status changes of the job through to delivery.

Comprehensive reporting facility incorporating all aspects of stock control through to stock movements and bespoke KPI reporting requirements.

Our customers benefit from the freedom of us to answer enquiries in real time in the most cost effective way possible.
Get a quote
Are you interested in working with us?
At Shipley Transport we are committed to delivering on time, whatever the circumstances we continue to ensure we meet the individual needs of our customers